Melissa Villalvazo
Realtor®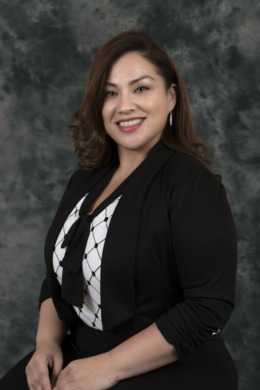 "Melissa", has been in the Property Management field for 13 years 8 years as a Property Supervisor of McMillin Ventures, Inc. Her strong Property Management and customer service skills and 5 years of experience with The John Stewart Company, the largest affordable housing provider in California, and ranked 11th nationwide.   Where she specialized in collections, record keeping monthly reports, filling, billing, accounts payable and yearly recertifying and audits, assisting and attending monthly meetings. She has strong technical abilities and sound written and oral communication skills, as she is also bilingual in English and Spanish she also demonstrates abilities to set goals and complete projects in a timely and through matter.
 She was responsible in the assistance and management of 120 units with affordable multi-housing programs, working with many federal and state housing programs along the way.  Her solid management qualifications, strong knowledge and her ability to balance and focus between administrative tasks, important tenant interaction, social service programs and building operations. She prides herself on being a self starter and effective team player, her technical expertise as well as her enthusiasm and personal skills. Staying in the same mode she decided to go into real estate which she thoroughly enjoys. Real Estate is truly her passion. She believes everyone should be truly happy and her cheerful and relaxed attitude will quickly put sellers and buyers at ease.   
 Melissa enjoys spending her free time with her son and family. She likes relaxing in the outdoors and enjoys hiking and kayaking with friends. She is looking to take the next step in her career.